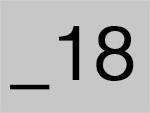 LAAV_ 18 Meeting. Museums and University. Researching in an hibrid area.
November 23 – 24, 2018.
Meetings to think about the possible relationships between the University and the Museum, with the intention of imagining a common space, open to experimentation and citizen participation.
Access to the program and the documentation of the meetings.