Project Teleclub was developed between 2016 and 2017 through a working group that focused on the study and self-representation of the rural region of La Sobarriba, near the city of León. The project takes its name from the extinct figure of the teleclub, as a space for dialogues, meetings and exchanges that reflect a rural culture in the process of transformation and redefinition. Through the project we try to reflect on the population changes related to the arrival of new neighbours in the area in recent years, on how the processes of cultural assimilation take place and, in linked to this, to demonstrate both the achievements and advances as well as the conflicts and difficulties.
Throughout 2018 and 2019 we collect and select the materials generated in the process in the following document:
Teleclub Project interactive document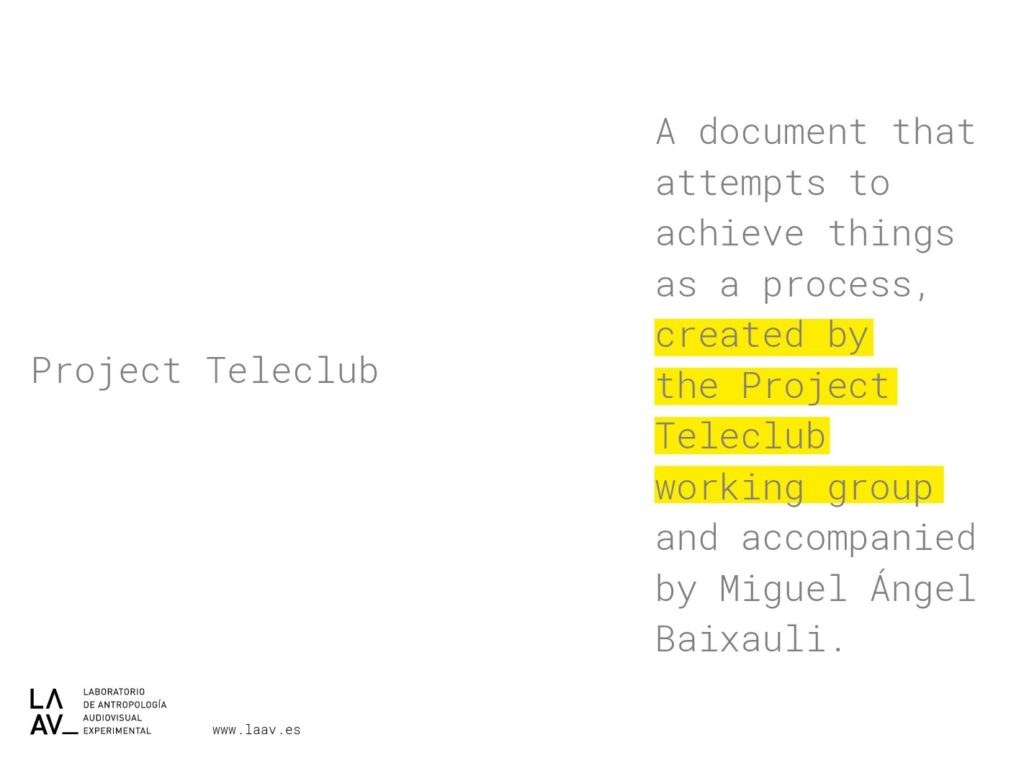 ---
Project Teleclub Working Group: Alfredo Escapa, Juan Antonio Llamazares, Aurora Panizo, Belén Sola, Jesús Sarabia, Pilar Ramos, Chus Domínguez.
Assistants in the research: Miguel Ángel Baixauli.
Cooperation: Conchi Unanue, Óscar Fernández, Abel Morán, Julia Ruth Gallego.
Special thanks to all the people of the Sobarriba who, in one way or another, collaborated in the project.